Sunrider, successfully backed on a recent Kickstarter campaign, has brought its official wiki to Gamepedia! Created by Love In Space, Sunrider is a fresh twist on your classic space drama. Not only are you the captain of your ship, with a diverse crew, but you also oversee an army of mechs. With Sunrider, you'll play through a compelling storyline, and if you choose to replay the game, your story can even become more challenging thanks to stretch goal backing!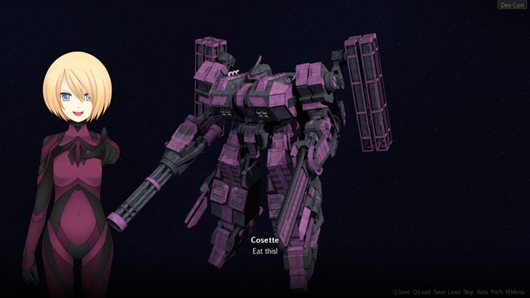 Playing as Captain Kayto Shields, you start off as a surviving member of your conquered home world. You don't know how to be a captain, but you find yourself the captain of the Sunrider, a brand new ship. Work your way through the story collecting your ship's crew -- each companion comes with their own romantic arc possibilities! Sunrider also has a morality system. Your choices affect your story and your hero ultimately has two lines: The Moralist who chooses justice or The Prince who chooses winning the war.
As you discover thrilling romance arcs, how to overcome certain battles, or names of new mechs, make sure the official wiki has the most up to date information! It's a fantastic resource for the community, but if something's missing, remember you can become a contributor! To learn more about contributing, see the Help Wiki for ideas!