About Minecraft Comes Alive
Overview | Download | FAQ | How to Play | Recipes | Changelogs | Update Progress | Bug Tracker | Repository | Special Thanks
Latest News
Surprise update time! We've finished work on MCA 5.2.0, the Life update. We're happy to announce that also, this update is available for all major Minecraft versions through 1.10.2! How crazy is that?!
Make sure to check the changelog for a complete list of features, changes, and fixes. An update video explaining these new features and how to use them is coming soon.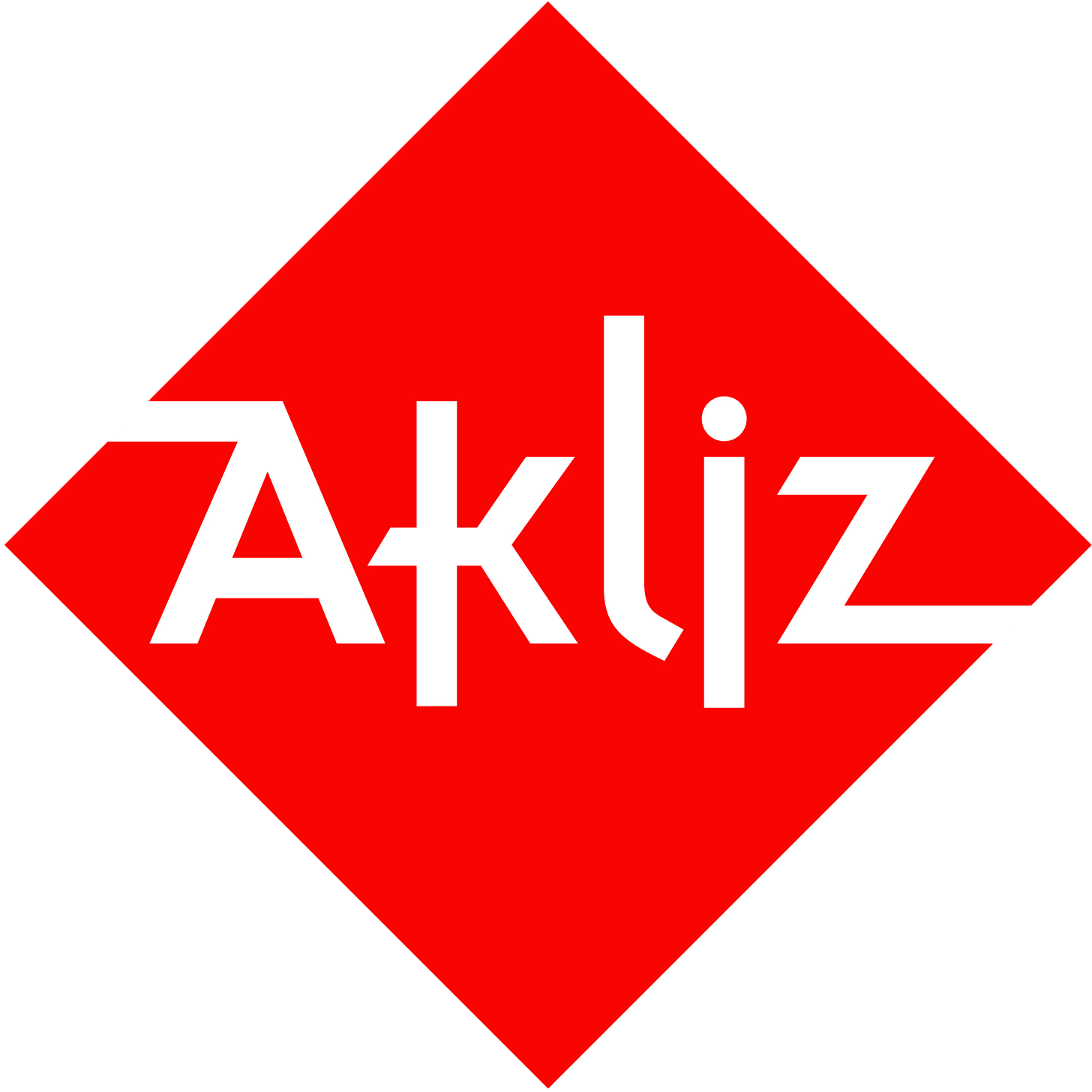 Now proudly partnered with Akliz, Inc.
Use promo code "MCA" for 20% off of your first month!
Say goodbye to those annoying and ugly Testificates! Minecraft Comes Alive (MCA) aims to give the original villagers an expanded use within the game.
Follow/subscribe to @SheWolfDeadly for Minecraft Let's Plays, MCA updates, and more!
"Hrrh!" Villagers are no longer Caveman Squidwards and no longer make sound. They are now male or female humans with over 250 unique skins.
You can interact with villagers in many ways, such as chatting with them, asking them to follow you, hiring them to do work, giving them gifts, and more!
Interacting with villagers builds relationships. Get your relationship high enough, and you'll be able to marry a villager.
Once you're married, you can have children. Children will grow up over time and do many different chores for you.
Children eventually grow up into adults, who can get married and have children of their own.
You can marry other players and have children in SMP and LAN.
MCA will change the way you play hardcore mode forever. Playing in hardcore unlocks a small, but game-changing super-secret feature. (not present in recent versions, sorry!)
There's no loss of original Minecraft functionality. MCA villagers can be traded with, and any modded villagers are not overwritten with MCA villagers.
Note: MCA connects to a remote server to check for updates and also send us crash reports. This can be disabled.

MCA may be downloaded from CurseForge (where you're at right now!) or our website.
MCA requires RadixCore in order to function. Click here to be brought to its CurseForge page.
Feeling generous? You can
to help support us or pledge to us on Patreon
.
Unfortunately there's always the chance of running into a bug while playing MCA. You have five options when reporting a bug.
Do nothing - That's right. If your game crashes while you are playing, you don't have to tell us. We will automatically be notified and your crash report will be sent to us. If you never make it into the game, though, we won't receive that, so let us know you are having that sort of issue!
Post on this page - Feel free to post on this page if you have any issues. Myself or a member of the community will be able to help you.
Create an issue on GitHub - This requires a GitHub account, which is free. We usually respond within a few minutes. You will also be automatically notified when the issue is fixed. Please include your Minecraft version and MCA version. Go to our Issue Tracker to create an issue.
Send a private message - You can send your question or bug report via private message to me here on the forums. While I may not respond, all private messages are read.
MCA is licensed with the MCA Minecraft Mod license, previously GPL v3. This license is available here. It is simple to understand, but here it is in bullet-point form.
YouTube
You can create monetized YouTube videos showcasing this mod.
Distribution
You can re-distribute MCA at will on your website, however you can only distribute this mod through our adf.ly links. Do not use your own links or mirrors.
Modpacks
You can use MCA in a modpack, however you must provide credit to us and link to this forum page or our website.
Your modpack must not generate revenue of any kind. Exceptions apply.
You must not modify MCA's source code, file structure, binaries, or assets.
Troubleshooting is your responsibility if you create a modpack and MCA fails to work correctly.
Source Code
Source code is made available for educational purposes only, with the exception of the MCA API.
MCA, its source code, and byte code cannot be modified, recompiled, or redistributed for public use except by the maintainer of the repository.
We reserve the right to incorporate private modifications of MCA into the public version, with adequate credit provided.
Modifications
Any modification of this mod's code, binaries, or assets is strictly forbidden from public distribution.
Texture packs and resource packs are welcomed and encouraged, but may only contain the modified textures and/or sounds. You cannot distribute a copy of this mod with the texture/resource pack already installed.
Continuity
This mod, its assets, code, and binaries are released into the public domain when it is said to have reached its end-of-life as described in the license.
Many awesome people have made MCA what it is today. You are all properly credited on the Special Thanks page on our website.
Fix: Villagers will now properly regenerate their max health (courtesy of SilentChaos512).
Fix: Crash when placing a memorial item will no longer occur (courtesy of bloodmc).
Fix: Additional crash when dropping a baby has been fixed (courtesy of bloodmc).
| File Name | Release Type | Game Version | Downloads | Date |
| --- | --- | --- | --- | --- |
| MCA-1.10.2-5.2.3-universal.jar | Release | 1.10.2 | 26,730 | Aug 24, 2016 |
| MCA-1.10.2-5.2.2-universal.jar | Release | 1.10.2 | 7,534 | Aug 16, 2016 |
| MCA-1.7.10-5.2.2-universal.jar | Release | 1.7.10 | 11,882 | Aug 16, 2016 |
| MCA-1.10.2-5.2.1-universal.jar | Release | 1.10.2 | 65,073 | Jul 13, 2016 |
| MCA-1.7.10-5.2.1-universal.jar | Release | 1.7.10 | 39,021 | Jul 13, 2016 |
| MCA-1.10.2-5.2.0-universal.jar | Release | 1.10.2 | 19,472 | Jul 6, 2016 |
| MCA-1.9.4-5.2.0-FINAL-universal.jar | Release | 1.9.4 | 7,453 | Jul 6, 2016 |
| MCA-1.9-5.2.0-FINAL-universal.jar | Release | 1.9 | 4,450 | Jul 6, 2016 |
| MCA-1.8.9-5.2.0-FINAL-universal.jar | Release | 1.8.9 | 14,310 | Jul 6, 2016 |
| MCA-1.7.10-5.2.0-universal.jar | Release | 1.7.10 | 7,141 | Jul 6, 2016 |
| MCA-1.9-5.1.3-universal.jar | Release | 1.9 | 33,935 | May 30, 2016 |
| MCA-1.9-5.1.2-universal.jar | Release | 1.9 | 34,944 | May 4, 2016 |
| MCA-1.9-5.1.2-BETA-universal.jar | Release | 1.9 | 21,025 | Apr 16, 2016 |
| MCA-1.7.10-5.1.2-universal.jar | Release | 1.7.10 | 95,873 | Mar 19, 2016 |
| MCA-1.8.9-5.1.2-universal.jar | Release | 1.8.9 | 15,929 | Mar 19, 2016 |
| MCA-1.8.9-5.1.1.2-universal.jar | Release | 1.8.9 | 54,927 | Feb 3, 2016 |
| MCA-1.8-5.1.1.2-universal-FINAL.jar | Release | 1.8 | 22,346 | Feb 3, 2016 |
| MCA-1.7.10-5.1.1.2-universal.jar | Release | 1.7.10 | 26,837 | Feb 3, 2016 |
| MCA-1.8-5.1.1.1-universal.jar | Release | 1.8 | 34,714 | Dec 31, 2015 |
| MCA-1.7.10-5.1.1.1-universal.jar | Release | 1.7.10 | 25,422 | Dec 31, 2015 |
| MCA-1.8-5.1.1.0-universal.jar | Release | 1.8 | 13,050 | Dec 18, 2015 |
| MCA-1.7.10-5.1.1.0-universal.jar | Release | 1.7.10 | 39,338 | Nov 14, 2015 |
| MCA-1.7.10-5.1.0.1-universal.jar | Release | 1.7.10 | 14,540 | Oct 31, 2015 |
| MCA-1.7.10-5.1.0-universal.jar | Release | 1.7.10 | 2,066 | Oct 30, 2015 |
| MCA-1.8-5.0.7.1-universal.jar | Release | 1.8 | 58,417 | Aug 25, 2015 |
| MCA-1.8-5.0.7-universal.jar | Release | 1.8 | 4,138 | Aug 22, 2015 |
| MCA-1.7.10-5.0.7.2-universal.jar | Release | 1.7.10 | 44,153 | Aug 11, 2015 |
| MCA-1.7.10-5.0.7.1-universal.jar | Release | 1.7.10 | 11,171 | Aug 5, 2015 |
| MCA-1.7.10-5.0.7-universal.jar | Release | 1.7.10 | 4,826 | Aug 3, 2015 |
| MCA-5.0.6.2-1.8-universal.jar | Release | 1.8 | 29,685 | Jul 11, 2015 |
| MCA-5.0.6.1-1.7.10-universal.jar | Release | 1.7.10 | 10,872 | Jul 11, 2015 |
| MCA-5.0.6.1-1.8-universal.jar | Release | 1.8 | 34,750 | Jun 15, 2015 |
| MCA-5.0.6-1.8-universal.jar | Release | 1.8 | 3,256 | Jun 13, 2015 |
| MCA-5.0.6-1.7.10-universal.jar | Release | 1.7.10 | 42,741 | May 22, 2015 |
| MCA-5.0.5_1-1.7.10-universal.jar | Release | 1.7.10 | 6,441 | May 16, 2015 |
| MCA-5.0.4-1.7.10-universal.jar | Release | 1.7.10 | 7,443 | May 10, 2015 |
| MCA-5.0.3-1.7.10-universal.jar | Release | 1.7.10 | 7,266 | May 2, 2015 |
| MCA-5.0.2-1.7.10-universal.jar | Release | 1.7.10 | 8,703 | Apr 25, 2015 |
| MCA-5.0.1-1.7.10-universal.jar | Release | 1.7.10 | 7,301 | Apr 18, 2015 |
| MCA-5.0.0-1.7.10-universal.jar | Release | 1.7.10 | 21,119 | Mar 30, 2015 |
| MCA-1.7.10-5.0.0-beta-universal.jar | Beta | 1.7.10 | 6,415 | Mar 22, 2015 |
| MCA-1.7.10-4.1.5-universal.jar | Release | 1.7.10 | 384,533 | Oct 16, 2014 |
| MCA-1.7.10-4.1.4-universal.jar | Release | 1.7.10 | 23,580 | Sep 26, 2014 |
| Minecraft Comes Alive 4.1.3 for Minecraft 1.7.10 | Release | 1.7.10 | 8,585 | Sep 21, 2014 |
| MCA-4.1.2 MC-1.7.10.zip | Release | 1.7.10 | 25,005 | Sep 4, 2014 |
| MCA-4.1.2 MC-1.7.2.zip | Release | 1.7.2 | 17,987 | Sep 4, 2014 |
| MCA-4.1.1 MC-1.7.10.zip | Release | 1.7.10 | 8,912 | Aug 30, 2014 |
| MCA-4.1.1 MC-1.7.2.zip | Release | 1.7.2 | 3,492 | Aug 30, 2014 |
| MCA-4.1.0 MC-1.7.10.zip | Release | 1.7.10 | 13,734 | Aug 30, 2014 |
| MCA-4.1.0 MC-1.7.2.zip | Release | 1.7.2 | 3,003 | Aug 29, 2014 |
| MCA-4.0.4 MC-1.7.2.zip | Release | 1.7.2 | 122,890 | May 25, 2014 |
| MCA-4.0.3_MC-1.7.2.zip | Release | 1.7.2 | 54,596 | May 4, 2014 |
| MCA-4.0.1_MC-1.7.2.zip | Release | 1.7.2 | 42,380 | Apr 10, 2014 |
| MCA-4.0.0_MC-1.7.2.zip | Release | 1.7.2 | 8,410 | Mar 20, 2014 |
| MCA-3.6.0_MC-1.6.4.zip | Release | 1.6.4 | 94,236 | Feb 21, 2014 |
| MCA_v3.5.4.zip | Release | 1.6.4 | 16,354 | Jan 25, 2014 |
| MCA_v3.5.4.zip | Release | 1.5.2 | 6,481 | Jan 25, 2014 |
| MCA_v3.5.4.zip | Release | 1.6.2 | 2,770 | Jan 25, 2014 |
| MCA_v3.3.6.zip | Release | 1.5.2 | 23,463 | Jun 21, 2013 |