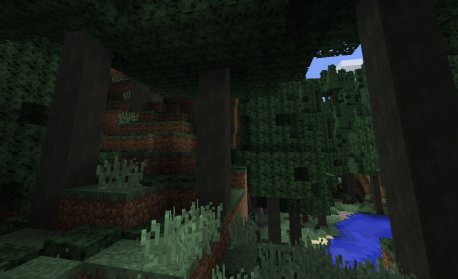 Description
Adds the Sugi (杉, Cryptomeria japonica) tree.
Sugi is a popular tree in Japan. That is seen everywhere.
And related blocks, items, and the Sugi Forest biome.
Requires
Minecraft Forge 13.20.0.2262 and newer (for Minecraft 1.11.2)
Java 8 and newer
Forge updated to 13.20.0.2262. (For

Minecraft 1.11.2

)

Fixed bug on grow a sugi tree.

Fixed mod update checker.
| File Name | Release Type | Game Version | Downloads | Date |
| --- | --- | --- | --- | --- |
| SugiForest_1.11.2-v1.3.2.jar | Release | 1.11.2 | 2,879 | May 14, 2017 |
| SugiForest_1.11-v1.3.1.jar | Release | 1.11.2 | 7,104 | Jan 17, 2017 |
| SugiForest_1.11-v1.3.0.jar | Release | 1.11 | 923 | Dec 13, 2016 |
| SugiForest_1.9.4-v1.2.2.jar | Release | 1.9.4 | 1,925 | May 19, 2016 |
| SugiForest_1.9-v1.2.1.jar | Release | 1.9 | 348 | May 9, 2016 |
| SugiForest_1.9-v1.2.0.jar | Release | 1.9 | 214 | Apr 26, 2016 |
| SugiForest_1.8.9-v1.1.4.jar | Release | 1.8.9 | 714 | Apr 26, 2016 |
| SugiForest_1.8-v1.1.3.jar | Release | 1.8 | 267 | Apr 26, 2016 |
| SugiForest_1.7.10-v1.0.5.1.jar | Release | 1.7.10 | 1,520 | Apr 26, 2016 |